If you wish to 
book an apartment in Venice
you've come to the right place!

Fill this form to receive the price list for the unities still available for your period, with our best proposal for traveling groups and in all the other cases you cannot obtain a response using the online inquiry system on the right side
VeniceApartments.ORG, the original one, will send your answer within 24 hours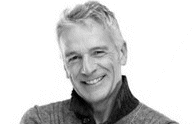 fill all the fields and start to gain! 



2 SECONDS:
use the online facility getting the 
availability/price list right now!


Check availability and book

 we defend your privacy

our customers' experiences Bill Marsano: kayak in Venice